RECORDS
HOME | ABOUT | RELEASES | ARTISTS | LINKS | info@dubkey.com


ARTIST: DoobieSound
TITLE: All Kinda Riddims
YEAR: 2010
'All Kinda Riddims' features all the rhythms from the 'All Kinda Wall' vocal compilation. All the songs on 'All Kinda Wall' started life as a rhythm that Doobie had composed, played and recorded on his computer. This album gives us the opportunity to hear Doobie's rhythms as he created them, before the singers contributed their singing parts onto them.

Most of the rhythms here are laidback musical affairs with a couple of livelier steppers thrown in for good measure. Lots of different sounds and several dub effects keep things interesting throughout this set that includes the twelve rhythms from the vocal album and ends with the Mighty Stepper rhythm and its dub version that appear on the album as bonus tracks.

The first Dubkey rhythm album is a thriller! The Doobie sound in its rawest form! Tough and direct!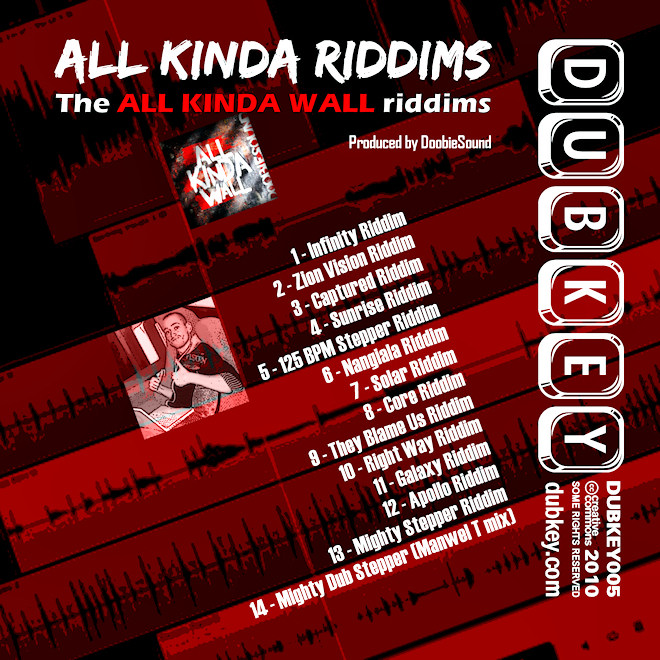 REVIEWS:
Dub Connection | InfoReggae | Sajat Nezopont
VIDEOS:
The "Apollo Riddim" video
site design and maintenance: dub2000