RECORDS
HOME | ABOUT | RELEASES | ARTISTS | LINKS | info@dubkey.com


ARTIST: Ashley
TITLE: Tribulation In Dub
YEAR: 2012
This third Ashley album is a good demonstration of the artist's progress as composer, musician, and dub mixer in these last twelve months or so. The usual Ashley elements are present: steady drum and bass with rather elaborate arrangements on top; but somehow, this set sounds more musical than the previous ones.

The overall mood is also darker, a true reflection of the troubled times that the world is going through! This is not sunny happy-go-lucky reggae, this is pretty serious stuff!

Great works have always been produced during hard times. 'Tribulation In Dub' has 2012 written all over it! Heavy uncompromising UK dub - the sound of now!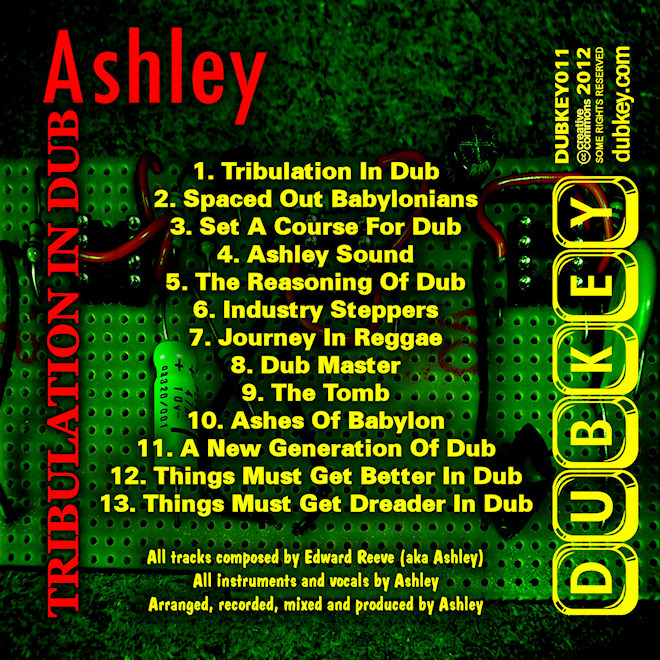 REVIEWS:
Culture Dub
VIDEOS:
The "Industry Steppers" video
site design and maintenance: dub2000